Cross Laminated Timber (CLT) As Component In Building Construction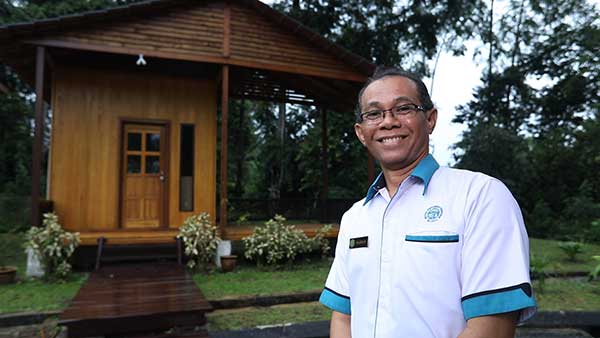 Dr Hamdan Husain
Lead Scientist
Team
Dr Mohd Khairun Anwar Uyup
Dr Mohamad Omar Mohamad Khaidzir
Iskandar Masrukin
Othman Mohd Desa
Mohd Izani Ishak
Lightweight high strength perpendicular laminated timber panel from natural source tropical timber species as effective and trending component in building construction.
Perpendicular laminated timber panel (CLT) is made of tropical timber called "Sesenduk", a species that has been proven having higher durability and strength, as well as shorter maturity cycle compared to conventional timber. CLT offers strength properties of hardwood with lightwood equivalent weight which make is excellent for indoor and outdoor IBS applications.
Efficient load-bearing perpendicular laminated timber panel made of FRIM proprietary technology finds tremendous application potentials in wall panel, roofing, flooring, etc. due to its strength, durability and stiffness properties delivered at effortless deal.
Embrace this technology and be as one of the potential players and contributors in the RM22.1billion Malaysian timber export statistic.